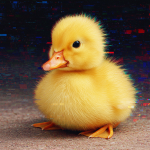 Welcome to the very beginning of Neo Colony!

We all have different interests. We're multifaceted, and our variety of interests makes us unique. Neo Colony's goal is to give you a place to share your interests with others, and form communities (colonies) around those interests. Right out of the gate we have a my feed and subscription feature where you can subscribe to all, or part, of a colony, and have those posts show up in your custom feed!

You might love funny pictures of cats, but not care about long discussions regarding the cute felines. With Neo Colony you can make that distinction, and only subscribe to the part of the colony you're interested in.

We have chosen to allow colonies to be either public or private! If you want to create a colony for your guild, your team, or just make a colony more exclusive, you can make it private! Large, broad topics will naturally do better as public colonies.

We're a family friendly site - so you should feel safe to explore where you please! Even private colonies will need to abide by this standard. This will obviously prevent the creation of certain types of colonies, but we don't think anyone will suffer too much because of this stance.

If you have any questions, this colony is the place for them! There will undoubtedly be bugs right at the start, but they'll be fixed quickly. If your confused about anything just create a discussion post, and we'll see what we can do to help out!

Welcome To Neo Colony!