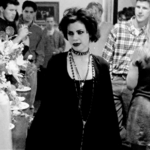 Passenger | Whispers | Official Full Album Stream Passenger
Published on Jul 29, 2014
Passenger's new album 'Young As The Morning Old As The Sea' is now on CD, Vinyl, Download or Stream –http://Passenger.lnk.to/YATM_OATSID
World Tour 2016 & 2017 Tickets On Sale Now – http://Passenger.lnk.to/TicketsID

Follow Passenger on:
Facebook: https://Passenger.lnk.to/FacebookID
Twitter: https://Passenger.lnk.to/TwitterID
Instagram: https://Passenger.lnk.to/InstaID
YouTube: https://Passenger.lnk.to/YouTubeID
Spotify: https://Passenger.lnk.to/SpotifyID

Whispers
All music and words written by Mike Rosenberg.
Produced by Chris Vallejo & Mike Rosenberg.

Engineered & Mixed by Chris Vallejo at Linear Recording Studios, Sydney.
Additional recording at Germano Studios, NYC, Engineered by Dave Rowland.
Acoustic Versions recorded at Abbey Road Studios Engineered by Gordon Davidson.
Mastered by Bob Ludwig at Gateway Mastering Studios.

Lead Vocal and Acoustic Guitar on all tracks by Mike Rosenberg.
Drums on tracks 1,2,3,4,6,7,8,9,10 and 11 by Peter Marin.
Electric Bass on tracks 1,2,3,4,6,7 and 8 by Cameron Undy.
Electric bass on tracks 9,10,11 and Contra Bass on track 5 by Alex Boneham.
Piano on tracks 1,2,4,7, 9 Rhodes on tracks 3, 7, Glockenspiel on track 7, Hammond Organ on track 6 by Stu Hunter.
Piano on tracks 10 and 11 by Scott Aplin.
Electric guitar on tracks 8 and 10 by Glen Hannah.
Mandolin on track 3 by Tim Hart.
Hand percussion on all tracks by Tony Azzopardi and Jess Ciampa.
Pedal Steel on track 4 by Dan Dugmore.
Mellotron on track 11 by Chris Vallejo.
All strings by the Enigma Quartet (Marianne Broadfoot -Violin, Kerry Martin - Violin, Shelley Soerensen - Viola and Rowena Macneish - Cello.)
All string arrangements by Nicholas Buc.
All Brass and Woodwind by Matthew Keegan - Saxophone and Clarinet, James Greening - Trombone and Nick Garbett - Trumpet.
All Brass and woodwind arrangements by Matthew Keegan.
The Backing Vocals by The Once (Phillip Churchill, Andrew Dale and Geraldine Hollet) Stu Larsen and Georgia Mooney.