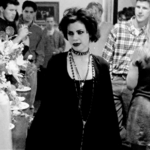 Gorillaz - Plastic Beach (Full Album + All Bonus Tracks) Arturcm10
Published on Nov 9, 2013
I noticed that there weren't any Plastic Beach Full Album with Bonus Tracks Video in Youtube, so I decided to make my own. I DO NOT own these songs, all copyright belong to Gorillaz and Parlophone.
Hope you guys like it!

INFORMATION ABOUT THE BONUS TRACKS:
Track 17 was available on digital download copies of the album from 29 November 2010. Track 18 was available in the Japanese Standard and Experience editions, also in the iTunes Edition. Track 19 was available in the iTunes Edition.

TRACKLIST:
01. Orchestral Intro 00:00
02. Welcome to The World of The Plastic Beach 01:09
03. White Flag 04:44
04. Rhinestone Eyes 08:27
05. Stylo 11:48
06. Superfast Jellyfish 16:18
07. Empire Ants 19:13
08. Glitter Freeze 23:56
09. Some Kind of Nature 28:00
10. On Melancholy Hill 30:59
11. Broken 34:43
12. Sweepstakes 38:00
13. Plastic Beach 43:21
14. To Binge 47:08
15. Cloud Of Unknowing 51:04
16. Pirate Jet 54:10
17. Doncamatic 56:34
18. Pirate's Progress 59:52
19. Three Hearts, Seven Seas, Twelve Moons 01:03:50

Para o pessoal inscrito no canal aqui vai um aviso: Como eu não ganho nada com os meus vídeos no youtube eu decidi fazer um vídeo desses e upar nesse canal mesmo, se em um futuro distante eu conseguir lucrar com meus vídeos de gameplay, farei um outro canal para isso e deixarei esse aqui como canal secundário.