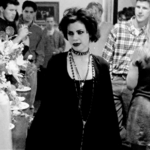 One Piece AMV - Take My Hand Anime Lovers
Published on Aug 11, 2015
If you want to support me visit : http://animeloversyoutube.blogspot.nl ; you will find a donation button there. Every cent will make me really happy

, thank you in advance :P

song : Take my hand nightcore
anime : one piece

Hello Otaku friends !!
In my channel I upload all about anime and manga :
- Trailers
- Scenes
- Top best ( genre ) anime
- AMV ( animated music videos )
from knows animes such as one piece, naruto, bleach, fairy tail, dragon ball ... to less known such as no game no life, god eater, gangsta...
I hope you´re enjoying my videos and if you have any feedback please tell me.