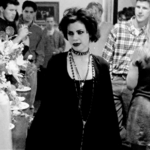 Scott Adkins Martial Arts Tribute Wade McMaster
Published on Aug 22, 2012
All time best Scott Adkins movies: http://www.martialartsactionmovies.co...
For more info: http://www.martialartsactionmovies.co...
Or find us on Facebook: http://www.facebook.com/martialartsac...

Every martial arts movie fan has to recognise Scott Adkins' ability.

With the Undisputed movies and his character 'Boyka' becoming insanely popular, I thought it'd be cool to put together a video showcasing some of his other movies and top notch choreography and moves he's offered martial arts movie fans everywhere.

I've used footage from the Undisputed movies, Ninja, El Gringo, The Tournament, Special Forces, Extreme Challenge, Assassination Games, The Shepherd: Border Patrol, Metal Hurlant Chronicles, Universal Soldier: Day of Reckoning and a clip form one of his older TV show appearances in the UK.