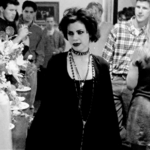 World's Top 10 Martial Arts Fighters☯ | Based on Training, Technique, Efficiency Rare Videos by Javier Vargas TV!
Published on Oct 15, 2015
The top 10 established fighters revised Part 2, martial artist experts in the world list. Starting off with number Ten is Steven Seagal, Iko Uwais, Chuck Norris, Jackie Chan, Tony Jaa, Donnie Yen, Jet Li, Scott Adkins, Michael Jai White, and Bruce Lee as number One. These are the greatest and best martial artist on Planet Earth. Secret Martial Arts abilities showing that of freaks of nature. Rare obscure training regimens and technique showing credited top ten list. Footage all found on YouTube, music by StylezT.