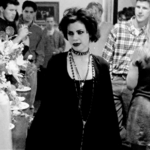 Best Wasted Compilation part I F. BeeShocK
Published on Mar 29, 2015
Best Wasted Compilation part I (2015)
This is video is created in accordance with US laws.
Check out part II: http://youtu.be/fxe1VIvzSPY
Check out part III: https://youtu.be/yCfQsdGHAYk
To subscribe http://goo.gl/Mdr0i8
Follow me on G+ : https://plus.google.com/+FabianBeeShocK
Like us on FaceBook: https://www.facebook.com/beeshockgroup

Music credit:
2:52 https://www.youtube.com/watch?v=ett4U...
Outro song: Drake Type Beat 2014 Instrumental ''Only The Best''[PROD.PENACHO]
▬▬▬▬▬▬▬▬▬▬▬▬▬▬▬▬▬▬▬▬▬▬▬▬▬▬▬▬▬
COPYRIGHT INFORMATION !
Our purpose, when making this kind of compilations, is NOT to steal other people's videos, but to make quality compilations and share these with our viewers.
If you are the legal content owner of any videos posted into this channel please message me.
▬▬▬▬▬▬▬▬▬▬▬▬▬▬▬▬▬▬▬▬▬▬▬▬▬▬▬▬▬

No copyright intended. All content used in adherence to Fair Use copyright law.
Fair use represents a limitation on the exclusive rights held by copyright holders. Under certain conditions, it allows third parties to use copyrighted content without the copyright holder's permission. Broadly speaking, fair use is available for "for purposes such as criticism, comment, news reporting, teaching, . . . scholarship, or research." In addition to these broad categories, fair use has also developed to protect the rights of researchers, such as documentary filmmakers, to make personal copies of entire works for their research archives, to enable owners of copyrighted works to make backup copies of materials, and to allow consumers to temporarily copy music, television, and film for personal enjoyment at a later time or in a different place.