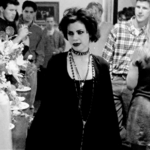 Funniest and most hilarious moments on Earth that can make anyone laugh - Funny compilation Tiger Productions
Published on Jun 15, 2016
Want to have some laughs? Some serious laughs? Then watch this compilation! Here you will see only the best and funniest video clips of animals (parrots, dogs, cats,..), kids, babies and toddlers, funny fails, wins and so on! What is your favourite clip?

Hope you like our compilation, please share it and SUBSCRIBE! Watch also our other videos!

WANT TO SEE YOUR PET IN OUR COMPILATIONS?
Send your clips or links to: tigerlicensing@gmail.com

For more funny videos & pictures visit and like our Facebook page:
https://www.facebook.com/tigerstudiosfun

The content is used with authorization of the rights holder, AFV.

MUSIC USED:
"Riptide, Royal Banana, Feelin Good, Monkeys Spinning Monkeys" Kevin MacLeod (incompetech.com)
Licensed under Creative Commons: By Attribution 3.0
http://creativecommons.org/licenses/b...