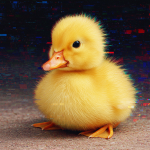 Below are some of the general guidelines that we use when it comes to winning raffles and contests
If the prize is a physical item, we can only ship to the 48 contiguous states in the United States. This include Alpha Coders shirts.
If you win a physical item and live outside of our shipping area, we can replace it with a digital prize. The base price of the item is used as the digital prize. We don't add shipping ( this makes getting the physical prize a better value ).
We prefer to have digital prizes redeemed through Paypal or Amazon.
We can generally do things like Google Play Cards, PSN, XBox, Nintendo, etc through Amazon, Paypal, or direct if the platform offers it. WARNING: Different types of gift cards can't be bought in the U.S. and used in different countries. We aren't aware of all the different stipulations for all the different types of cards in each different country; so redeem this way at your own risk.
F.A.Q

Q: I won something! What do I do?
A: Please email admin@alphacoders.com and we will work with you to redeem your prize

Q: I won, but none of the options listed above will work for me.
A: We can't guarantee that we will be able to find a solution for you to redeem your prize. However, we will work with you, and prizes do not expire.

Q: I won, how long will it take for you to send me my prize?
A: It takes up to two weeks for us to process your prize redemption once we have all the information from you. Please do not email us asking about when it will be sent unless it's been over two weeks since we confirmed we had enough information to send you your prize. Most prizes go out much sooner than this, but if we are having an especially busy week or two prize redemptions can be put on the back burner for a tiny bit.