This new system is now live!
There's a natural difference between someone new to Alpha Coders, and someone who's been around for years. It takes a bit of time to get used to how Alpha Coders is categorized and organized.
To help with this, we have created a more simple content submission experience for untrusted users. There are two goals to this:
Help new users not feel overwhelmed, and help them be successfull submitting content.
Allow the trusted submission process to focus on efficiency
An example of the Untrusted Submission page: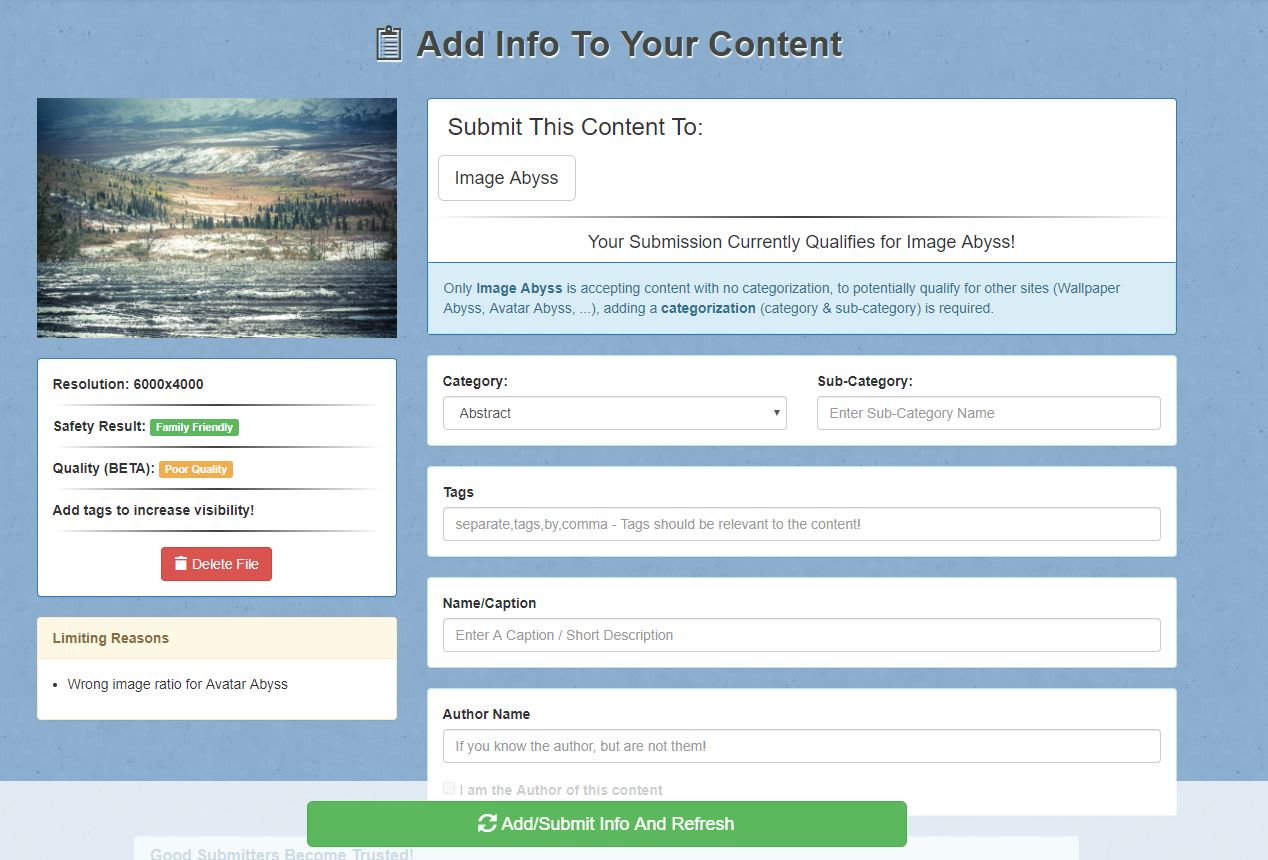 At the top is the parts of Alpha Coders your content submission qualifies for. You will notice that Image Abyss already shows up. You don't have to add ANY information for a submission to be valid on Image Abyss!
All other sites will require you to categorize the image.
Once you have added the information you would like to add to your submission, hit the 'Add/Submit Info And Refresh' button. This will apply the information you have entered into the fields to the image, and the page will refresh.
An example of what the page might look like after you have added a Category and Sub Category is as follows: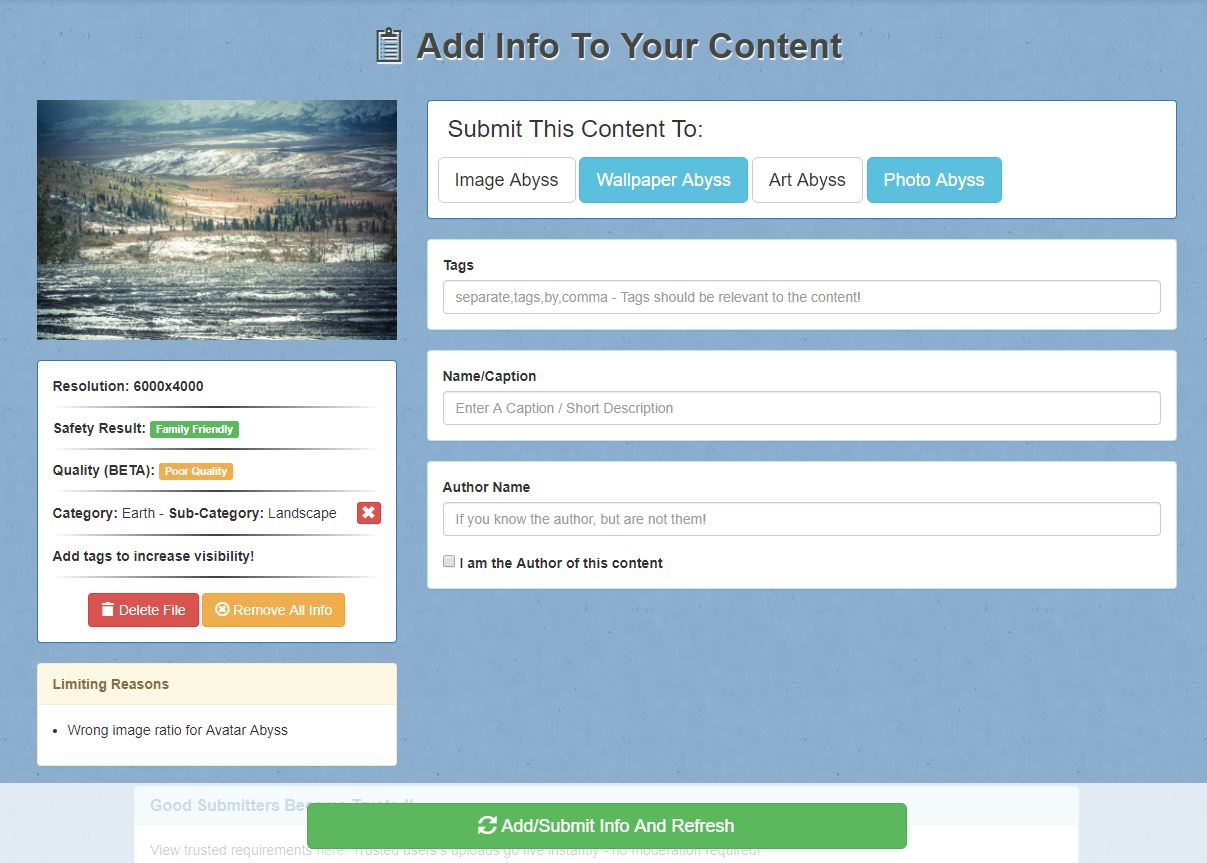 As you can see, in this case, the content was valid for more sites after adding the Category and Sub Category!
The final step is to click one of the sites to submit the content to! You will be able to make changes to your content after it's live, so don't worry if you might want to change something later.
The trusted submission page has more options, and is just one big long form. It's mean to be very efficient for users that are familiar with Alpha Coders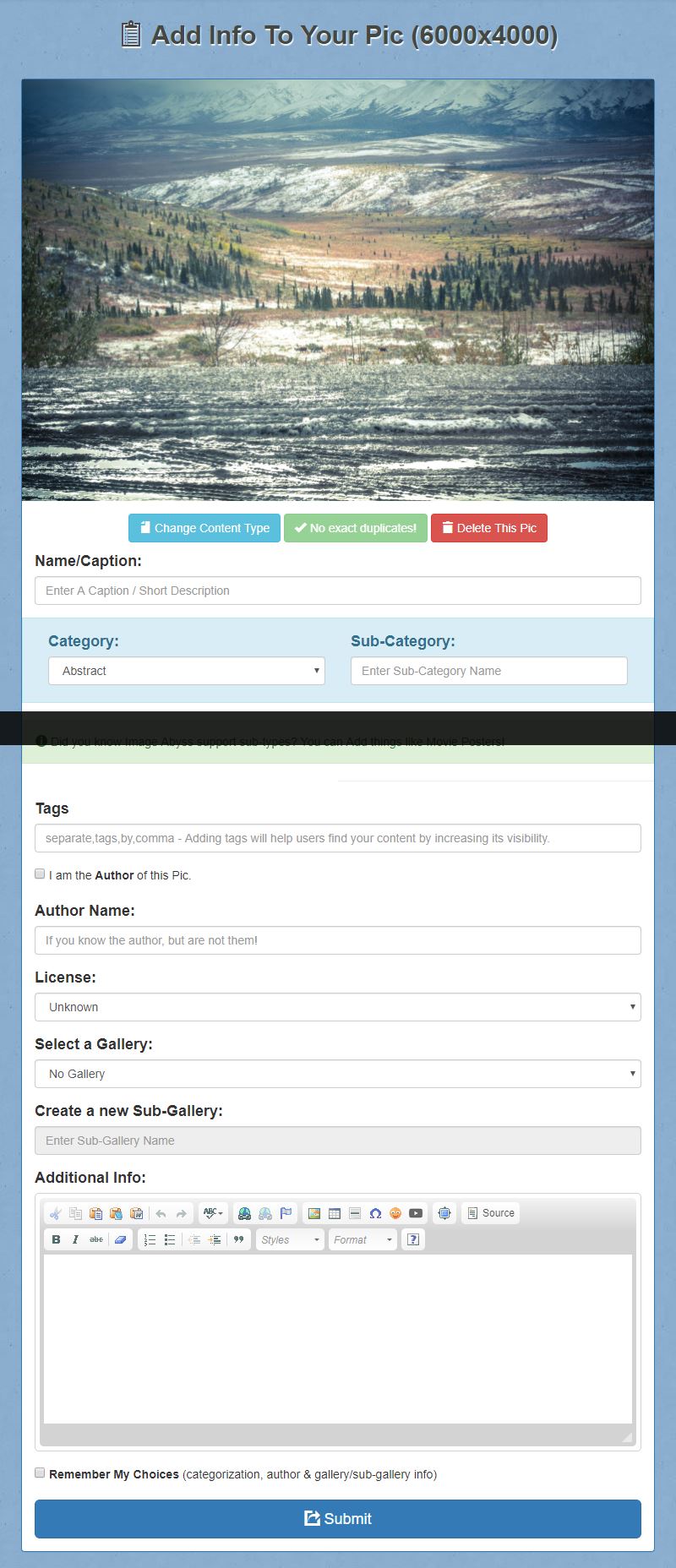 Feel free to post questions and comments here.