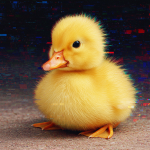 Our moderator team works hard to keep Alpha Coders running. Eventually, you might disagree with a moderator decision. Below are some rules and guidelines to keep in mind.
Moderators are vetted for their knowledge of categorization, tagging, and other rules. They are good at what they do.
One of the primary goals of Alpha Coders is to be a well organized and curated collection of content. Moderators are working with that in mind.
If a moderator moves your content, or changes something about it, it is always for the purpose of improving the organization and curation at Alpha Coders. It's not personal - we are all working together!
You can always ask for clarification about why something was changed or moved! You can ask the moderator, ask our community manager, or email us at admin@alphacoders.com.
Please do not subvert moderator decisions. Doing this will get your account banned, since it wastes moderator time, and is an indication that you may not care about the organization and curation of Alpha Coders. An example of this is deleting content when it is moved or changed, and then uploading it again.
FAQ

Q: My content was moved from Wallpaper Abyss to Image Abyss. I think it should have remained at Wallpaper Abyss.

A: You can ask the moderator why. If you want to escalate the issue, you can contact our community manager (linked above) or even email admin@alphacoders.com. Please do not delete the content, and upload it to where it was moved from, as that is a violation of rule 5 above.

 

Q: I just don't get how Alpha Coders categorizes and tags. Do I have any options?

A: You can submit content to Image Abyss with no categorization! As you learn how we organize content, you can add categorization to content on Image Abyss, and request a review to see if the content can be moved to another site.